MoneyOi in Users' review
Day: 17/07/2019 lúc 16:57PM
MoneyOi is a mobile app for personal finance management (PFM), following the JARS system by T. Harv Eker. It was launched on Apple store and Google play từ at the end of October, 2018. After 3 months, MoneyOi has seen a significant growth up to 5k users approximately as well as positive feedback.
Firstly, MoneyOi was positioned by users as a PFM app, making it different from other apps which focus on tracking records like accounting approach. Following its slogan "Spend to Earn more", MoneyOi direct users to budget planning and expenditures that creates more values in the future.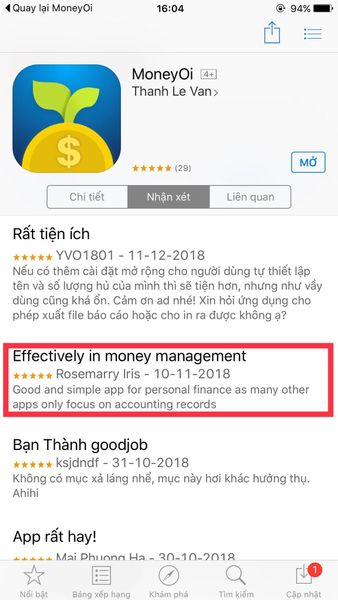 Secondly, the launch of MoneyOi make the JARS system (also names 6-jar method) by T. Harv Eker real and simple in application.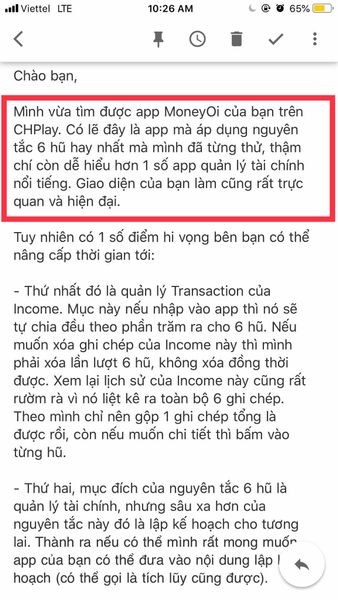 (Translation: I have just found MoneyOi on Google Play. It could be the best app following the JARS sytem I have ever used. Alos, it could be much better than other PFM app in the world. Your user interface is visualized and modern)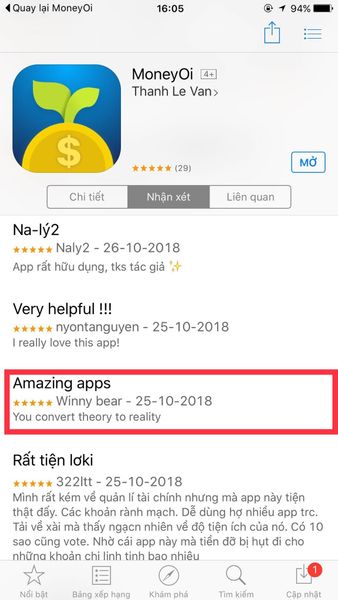 Thirdly, MoneyOi is highly rated at User Interface (UI) and User experience (UX) design trải nghiệm khách hàng (UI và UX): being simple, easy-to-use, and actual.
(Translation: I am used to be poor at finance. But this app is so convenient. Jars and transactions are clear, easier-to-use than other apps. I am so surprised on using it.
In fact, we have done a lot of development, test and continuous improvement (the current version on Apple Store is 1.3.5 and Google Play is 1.3.7). MoneyOi always priorize customer experience as our top serving.
Forthly, MoneyOi provides an excellent service of support and feedback: timely, committed and enthusiatic. We always listen to users' feedback for continuous improvement. Thanks to it, MoneyOi as a newly-introduced app could develop and served users better and better.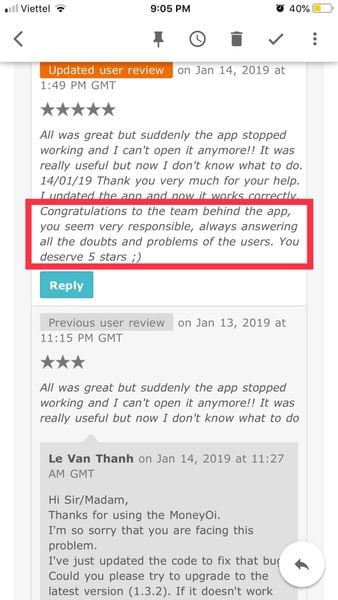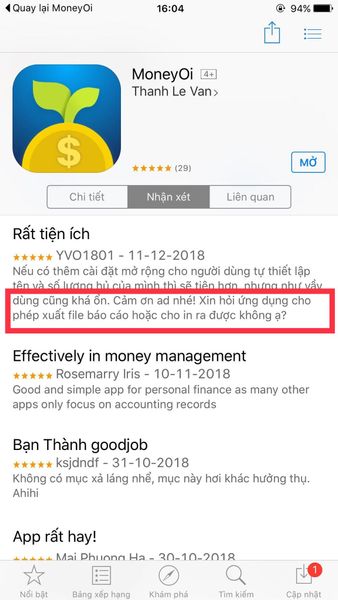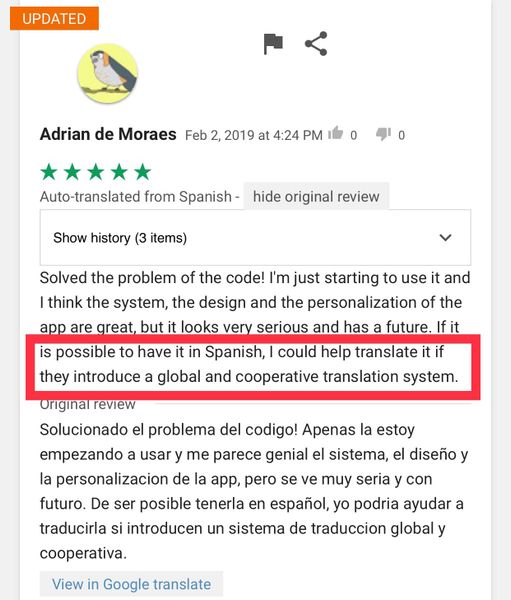 With recommendation of new functions such as excel extract and new languages, MoneyOi is speeding its version upgrade. Once users offer a support of translation into their mother language, we are so grateful and happy. That makes us believe in MoneyOi's futher development as well.
PFM is a global trend, and users' need is real. MoneyOi's mission is assistance and support to users heading towards their financial freedom with the JARS system.
COMMENT